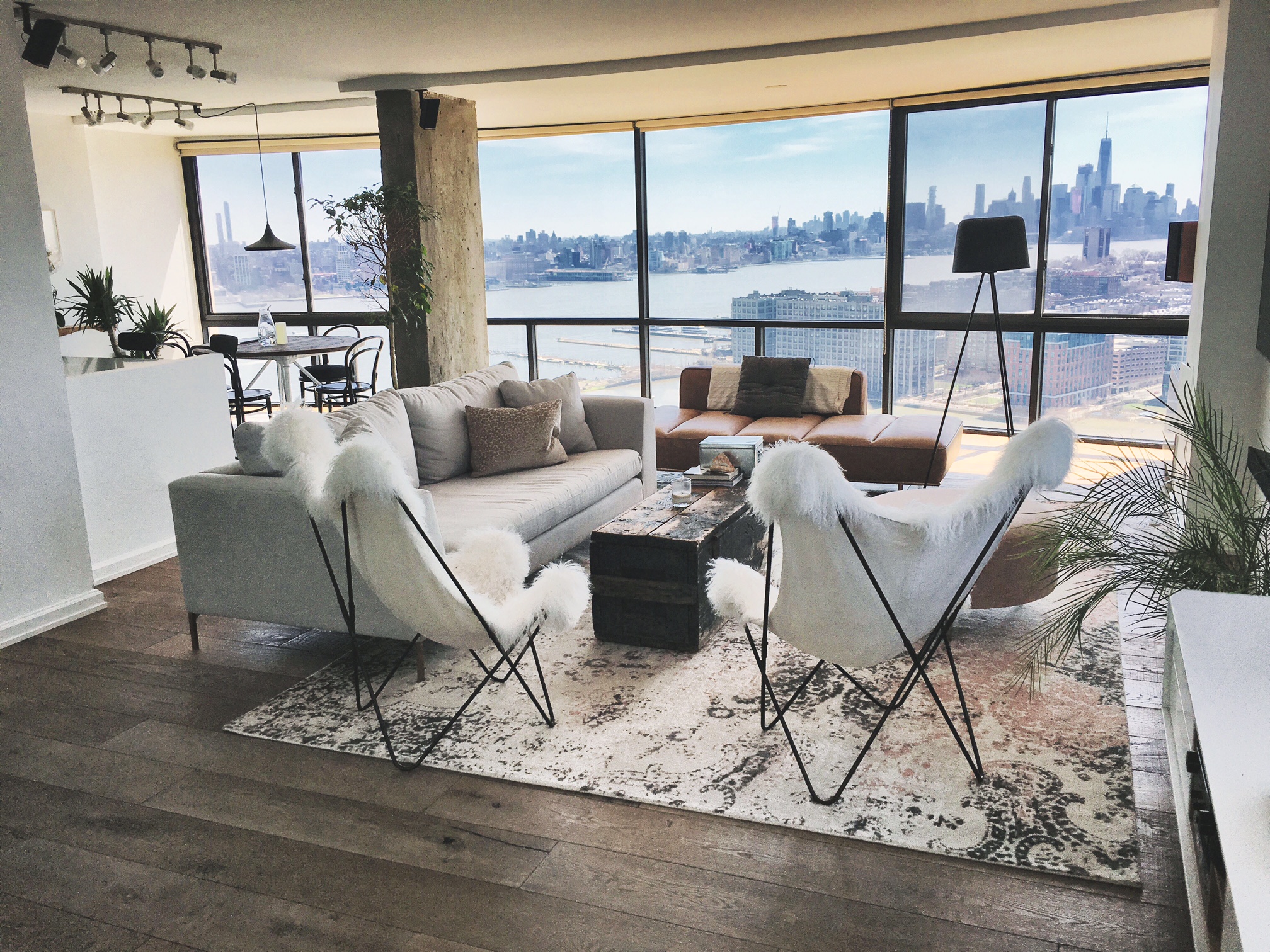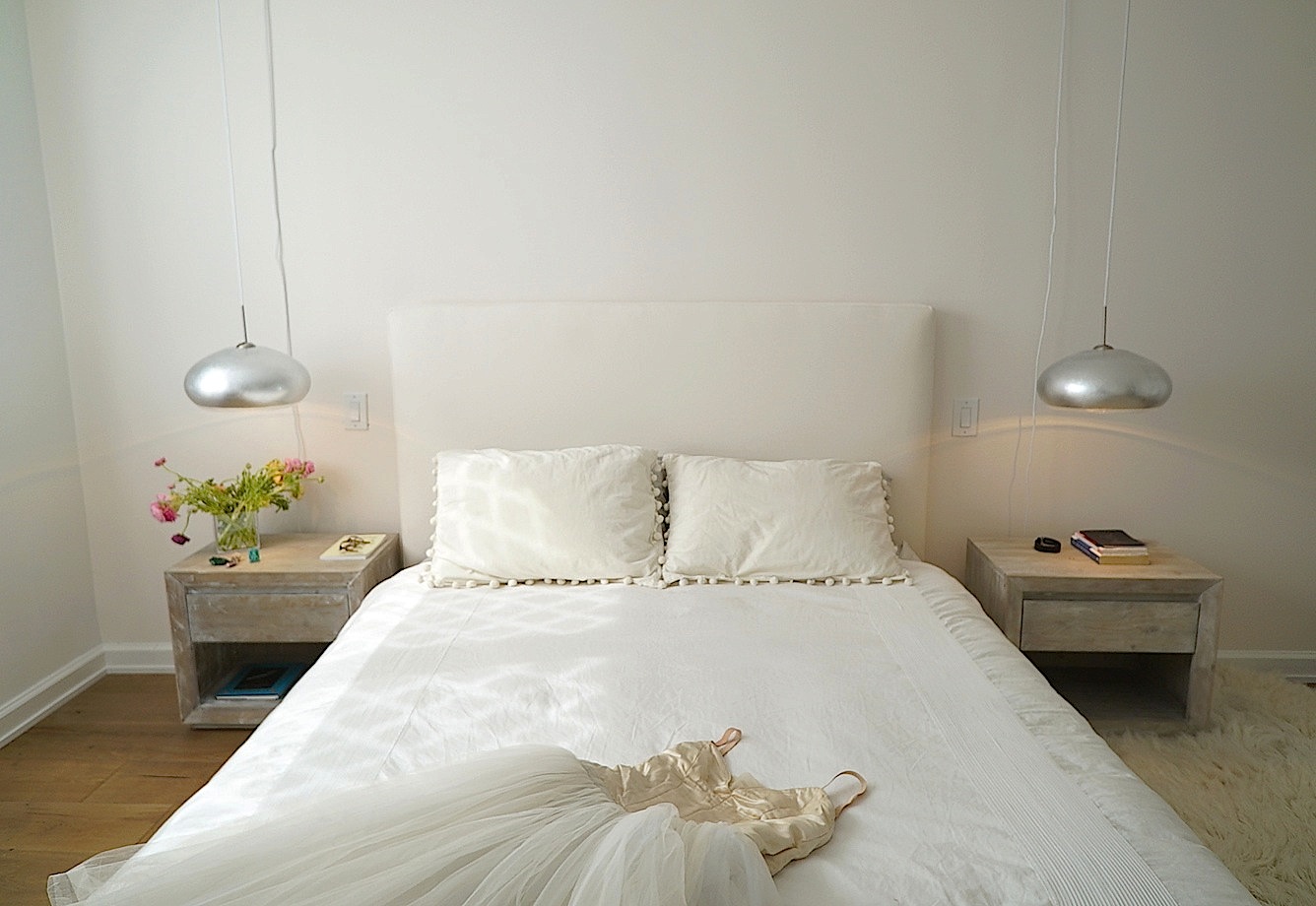 EAST VILLAGE STUDIO : BEFORE
Behind the scenes of where we started - good bones, less good decor:
And below is where we ended up. So if your space looks anything like the before photos above, don't despair:
WILLIAMSBURG LOFT : BROOKLYN
The majority of furnishings here are vintage, previously owned or even found. This adds lots of character and gives access to amazing furnishings at a fraction of the cost. It's a great way to enhance an overall design. What's more? The world doesn't really need all that new furniture being made when there's so much good stuff out there already.
Style assessment ~ Space optimization ~ Renovations ~ Project & contractor management
Furniture selection ~ Room layout ~ Decluttering ~ Incorporating existing pieces ~ Accessorizing ~ Staging
Custom furniture, fabric goods, window treatments ~ Paint colors ~ Lighting solutions ~ Art selection & hanging
First, we'll outline your objectives. Then we put together a customized plan for you, recommended number of hours, and a budget for furnishings and any other purchases you'd like to make.
There are two ways to purchase design services:
We'll provide you with an estimate.
Or, are you not really sure WHERE TO START or what it would cost, and would like some advice? Give us a call or email – we offer consultations at no charge. All services are available in person or by video.
Our Half-Day Sessions also make a GREAT GIFT.
Are you looking to:
Define your vision or style?
Renovate your home?
Move into a new space?
Redo a room?
Optimize the layout or your space?
Update your space using what you already have?
Decide what to keep / purchase?
Get help with furniture selection, style, proportions?
Get some privacy & light control for windows?
Choose paint colors or fabrics?
Hang artwork?
Streamline your stuff?
So many questions.
CHRISTINA LOVE IS THE FOUNDER of Love Design.
She believes the ultimate goal of great design is to create a space you just don't want to leave. A space you're excited to come back home to and one that you can't wait to share with people you love. It feels calm, beautiful and right.
After receiving a BA from UC Berkeley and MBA from Harvard Business School, Christina worked in management consulting, then advertising while based in Paris, Madrid & NYC. Despite all this excitement, her dormant creative side finally won out. She decided to attend the School of Visual Arts and then founded Love Design.
She divides her time between New York and the tiny resort town of Rehoboth Beach, Delaware. Christina resides in Williamsburg, Brooklyn, a constant source of new energy and inspiration.
Client appreciation is so appreciated.
So is animal appreciation.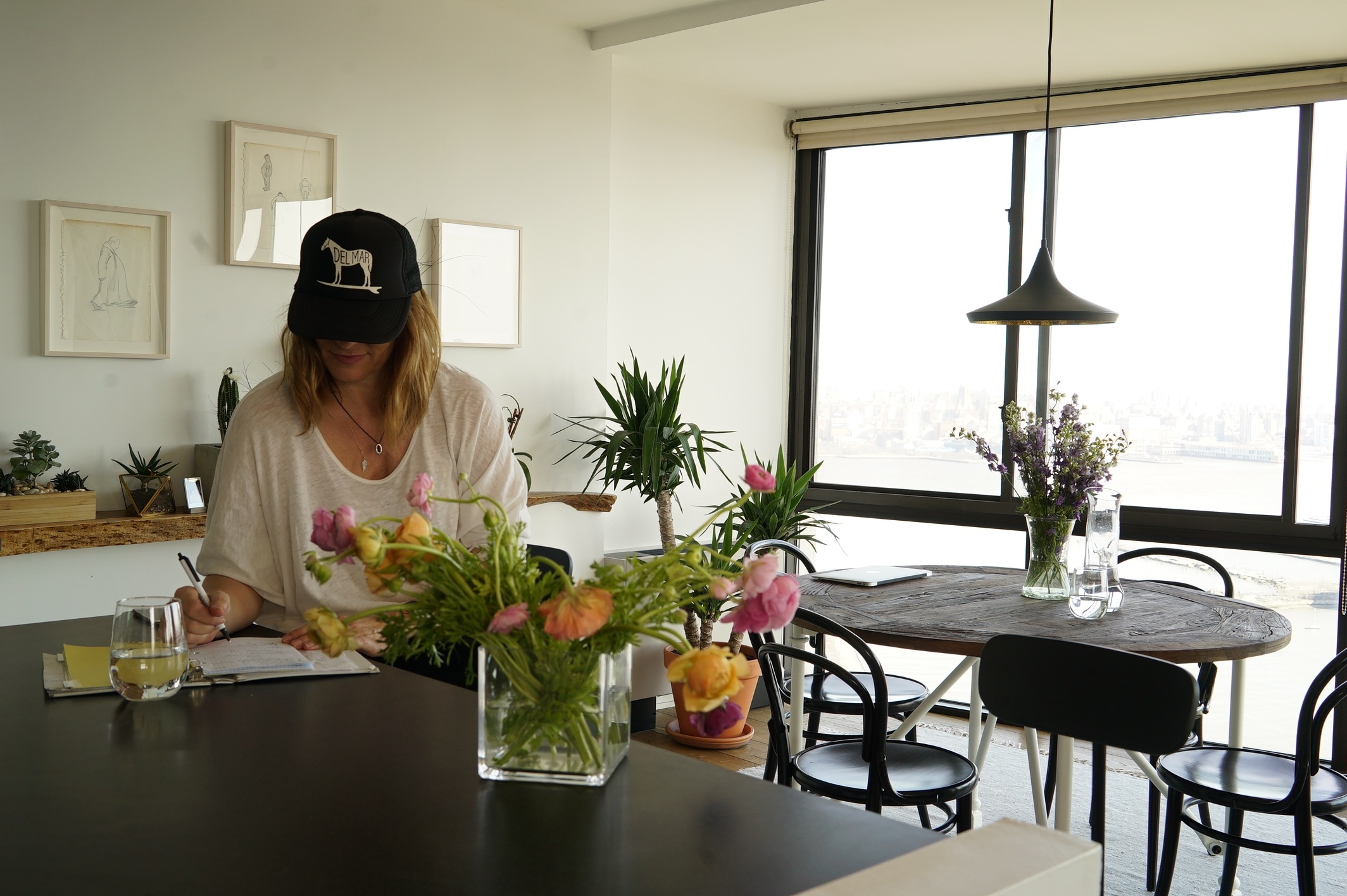 PLEASE COMPLETE THE FORM BELOW ~ WE LOOK FORWARD TO CONTACTING YOU.